The Kenworth W900L
Levensque Excavation Inc. just took this Kenworth W900L home to Sanford, Maine. Levensque Excavation Inc. is a heavy construction company that will put this truck and all of its power to good use. Thank You Levensque Excavation Inc. for deciding to purchase this truck from Transwest Truck Trailer RV! We look forward to doing business again in the future!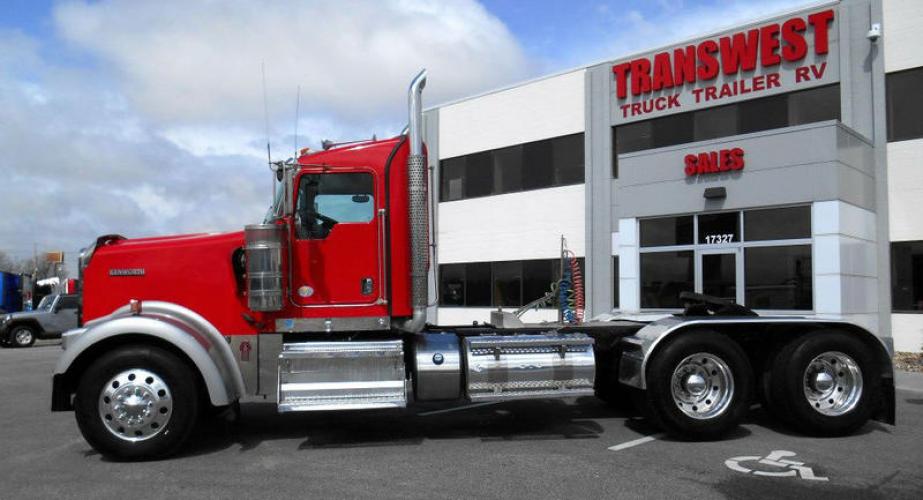 THIS TRUCK IS INCREDIBLE! This KW 900L is just the right size and has all the right stuff everyone is looking for. With 500 HP and 18 Speed Eaton 1850 ft lb torque this truck can handle just about any mountain you put in front of it.
Our Mission At Transwest it is to get you on the road & keep you there. Offering sales, parts, service & finance for almost every aspect of the transportation industry ranging from heavy & medium duty trucks & trailers all the way down to cars, SUVs, RVs and everything in between. If you have questions about this truck or if you would like to take advantage of the amazing opportunity please inquire online or call us at 816-892-5950.