We were so excited to meet Mustang Maddy (@Madison Shambaugh) when she stopped by Transwest in Frederick, Colorado with her mustangs and zebras to show us the magic of the horse-human bond.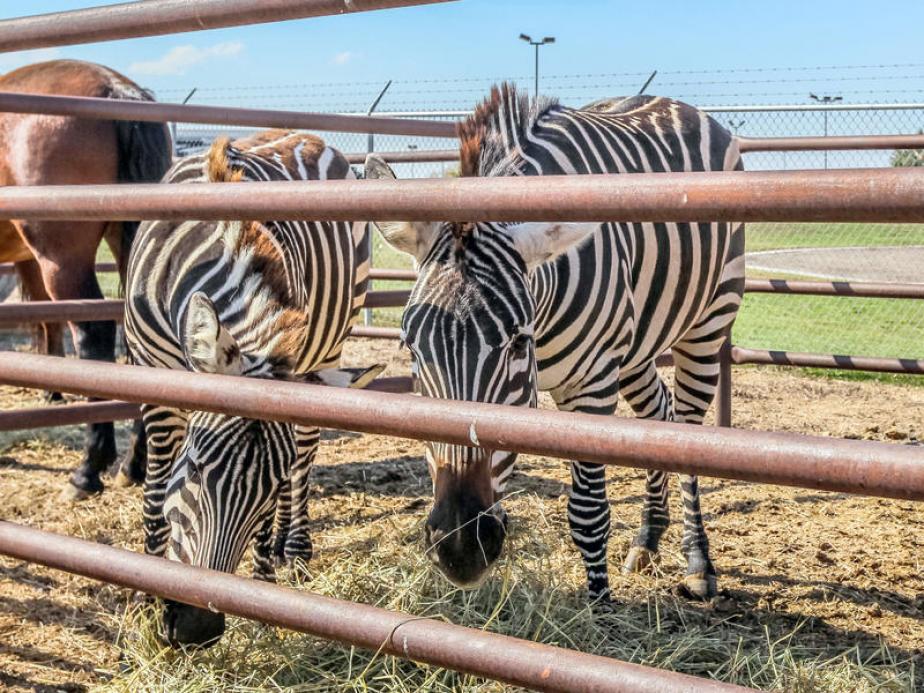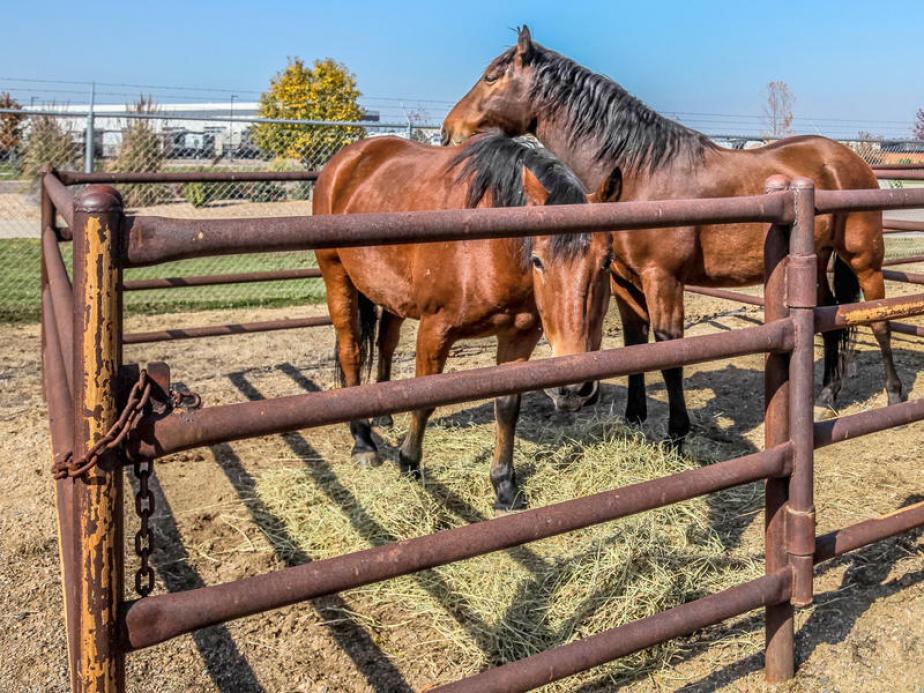 Who is Mustang Maddy?
Maddison, also known as Mustang Maddy, is well-known for her extensive and amazing work with wild horses. Some have even referred to her as the "Horse Whisperer."
Her love for horses began at a very young age. Her dad got her a horse of her own at the tender age of 8. Although she received the gift many girls dream of, it was far from the fairytale you would have imagined. She was bucked off, kicked and charged at. Maddy tried with all of her might but it seemed like a losing battle. They even tried finding "family friendly" horses but the results were all the same.
After being continuously frustrated with this seemingly never-ending cycle, Maddy decided instead of looking for a different horse, she needed to expand her knowledge and skill set in connecting with her horses. After all of this work and trial and error, in 2013 she finally trained her first wild horse.
The beginning of Mustang Maddy Academy
In 2015, Maddy completed her first "Extreme Mustang Makeover". She entered this competition having never won anything at a competitive and left taking home multiple honors and awards. It was then that she began to realize where her talents and passion laid. She continued training wild horses and even trained a wild zebra!
She continued taking the rodeo and competition world by storm. Maddy also posts training videos online to an impressive crowd of 15 million. She teaches people the fundamental understanding of how horses feel, think, behave, interact and communicate in a way that helps establish a healthy relationship with their horse. She is moving forward with her mission through her newly released Mustang Maddy Academy.
Comfort and Ease for the whole Family
When Maddy came to Transwest in Frederick, we were very humbled and proud to be able to work with such an inspirational person. She truly showed us the magic of a horse to a human bond with her mustangs and zebras. Maddy was looking for a trailer to haul an obviously full load. We found her the perfect fit with a Certified Pre-Owned Featherlite 10-horse trailer. It was big enough to fit the whole family, has plenty of storage room and makes traveling easier and more comfortable for everyone.
She used that trailer for some time and eventually she was ready for an upgrade. She came back to Transwest and we were able to help her custom order a 2019 Cimarron 9-horse with the triple axel. She was sure to get all of the bells and whistles on this bad boy. This custom built trailer was fitted a front dressing room with A/C and a mid-tack room. Maddy also had the last stall built extra wide so she could haul her zebras.
Transwest in Frederick helped Maddy find this certified pre-owned Featherlite 10-horse trailer that will fit everyone and make traveling easier and more comfortable for everyone.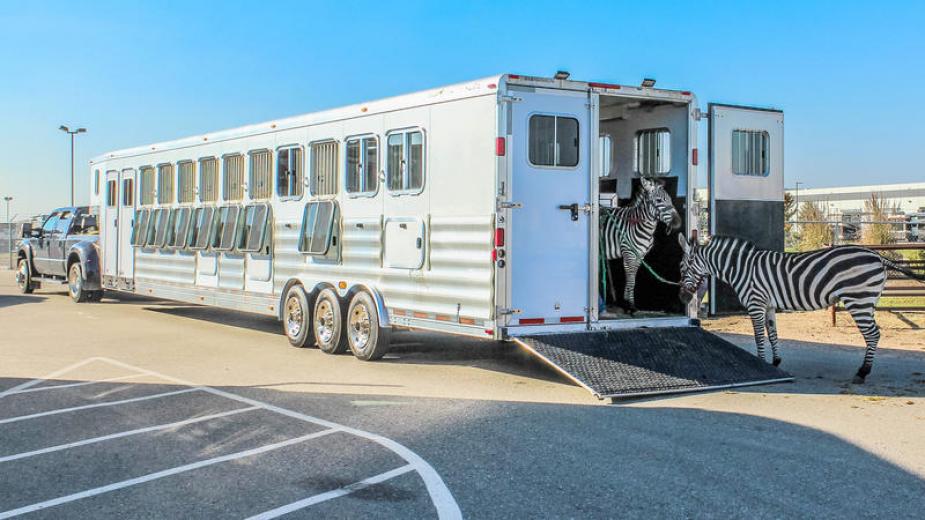 To learn more about Mustang Maddy's work you can visit her webpage MUSTANG MADDY.
Follow Mustang Maddy on Facebook, Instagram, and YouTube.
Horse & Livestock Trailers for Sale
Check out the best in horse & livestock trailers.