Roadtrek is closing, What does that mean for you?
Roadtrek is closing
There's nothing more frustrating than an organization shuttering, especially if you've recently purchased merchandise (or in this case a recreational vehicle) from them.
Erwin Hymer North America, the parent company for Roadtrek, was placed in receivership earlier this month and consequently ceased operation including laying off over 800 employees.
The company's global entity was poised to be purchased by Thor Industries, but the RV manufacturer excluded the North American operations when an audit discovered major discrepancies in the company's financial reporting. (umm, Woops!) This might leave you with a number of unanswered questions.
1. WHAT DOES THIS MEAN FOR ROADTREK OWNERSHIP AND POTENTIAL BUYERS?
First, grab a towel (Hitchhiker) and Don't Panic!!!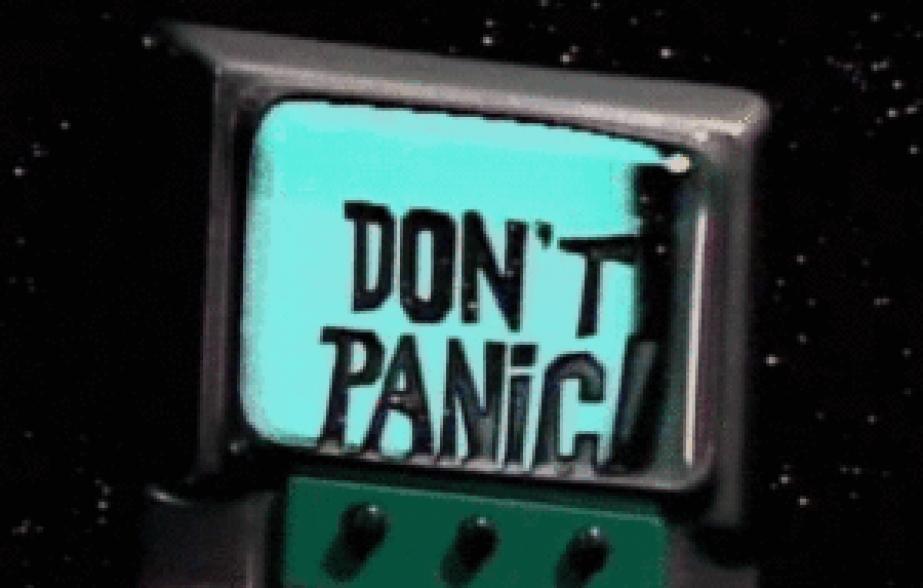 Our team can help you find resources for warranty coverage, service is available, and there are outlets for parts to keep your RV on the road. With Roadtrek halting operations, their warranties will no longer be honored. They are currently seeking a buyer but the future of warranty coverage is unknown.
2. Do you still have Roadtrek support!
You do still have options, though.
The chassis manufacturer will still honor your warranty on their product.  If your Roadtrek is built on a Mercedes chassis, for example, contact your local Mercedes dealer for any chassis related warranty issues. The components in your RV may have individual warranties. Your refrigerator is under warranty from Norcold, the air conditioner from Dometic, etc.
Transwest is an authorized dealer for these companies and can assist you in filing warranty claims.  Extended service coverage may still be available for purchase if you didn't initially obtain coverage when you purchased your Roadtrek.  Talk to one of our finance managers to find out what coverage may be available to help offset potential service issues, they can help you find the resources you need.
3. Are you looking for Roadtrek Service?
Transwest RV is always here to service your Roadtrek and will continue to service these RV's.  We will do our best to source parts and provide you with the same superior level of service you have come to know and expect from Transwest.
If you are looking to purchase a Roadtrek RV, financing is still an option and you have the above-mentioned warranty coverages available.  You won't be able to order a customized RV at this point, but we have great RV's on our lots to choose from.
The future of Roadtrek isn't clear but until more definitive information is available, you do have options and the support of our Transwest Team.
RVs for Sale
Check out the best in RVs.
Journey into Other Topics
Our industry experts are here to help.