Custom Feature | Drop-Down Feed Windows
Cimarron Custom Feature of the Week : Drop-Down Feed Windows
This week we will feature our awesome drop-down feed windows that come standard on the head-side of our Norstar models.
All factory installed drop-down feed doors on Cimarron trailers are made in house, of structural grade aluminum. They are made with a sliding radius corner window and a drop-down aluminum safety bar grill. These doors are designed to provide the utmost safety for your animals.
The drop-down aluminum safety bar grill can make traveling in high temperatures more moderate, allowing ample air flow through the trailer. Do not attach or tie animals directly to the safety bar grill.
Here is a great close-up of how the safety bar grill comes out of the track.
When the bottom of the feed door is elevated, the door will come out of the "notch" in the track and will fold down. Only fold the safety bar grills down for feeding or checking your horses. Never travel with the safety bar grills folded down. This could allow your horse to stick his head completely out of the trailer and pose a serious hazard to their health.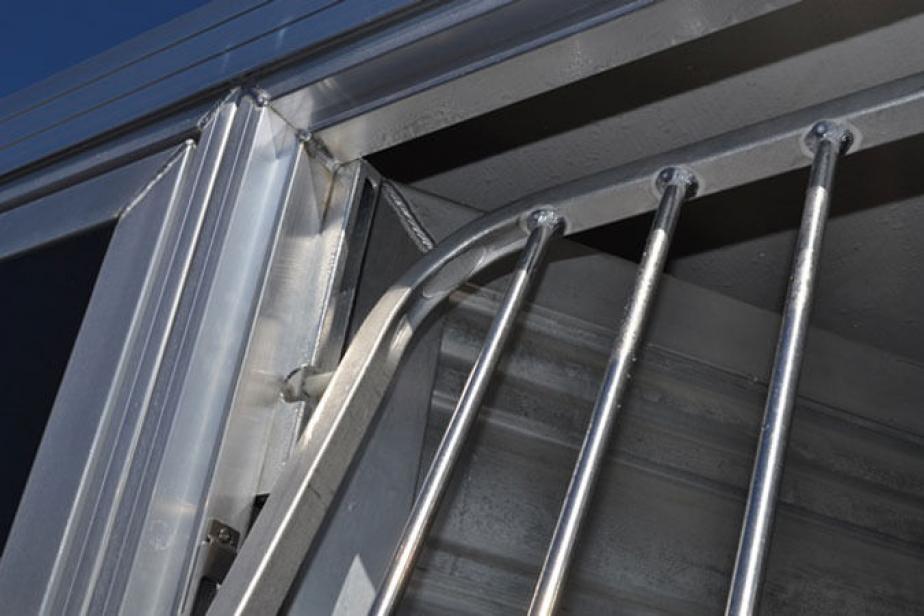 To see the full article please visit Cimarron's website here!