Transwest Truck Trailer RV named #1 RV Dealership in Colorado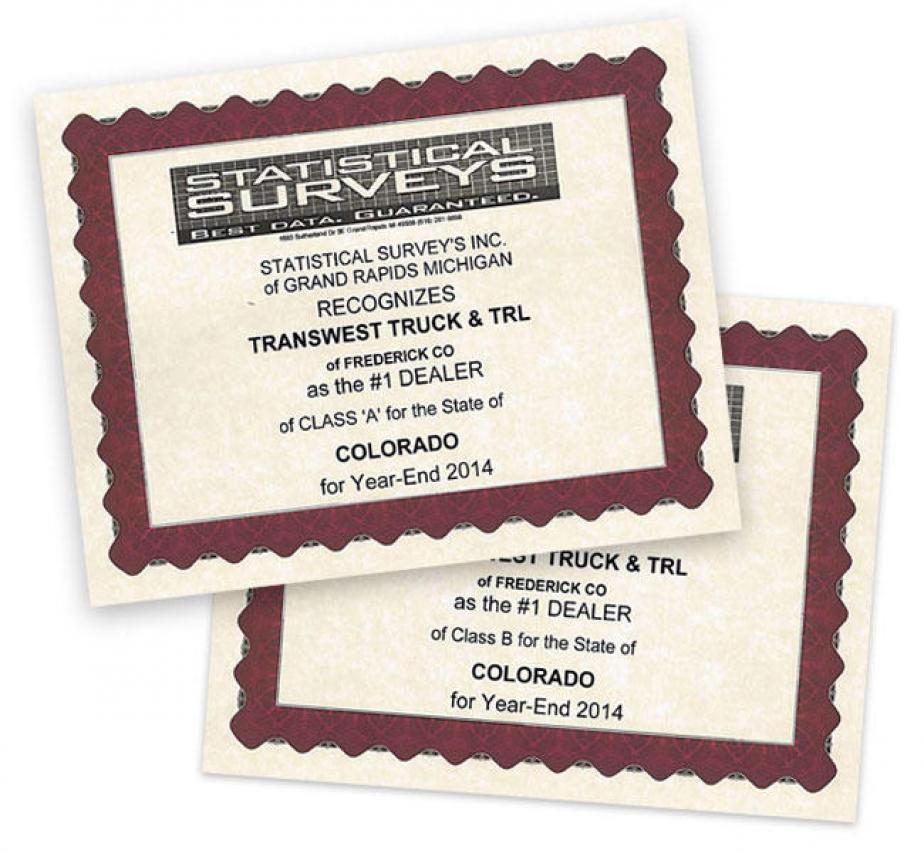 Statistical Surveys Inc of Grand Rapids, Mich., has recognized Transwest Truck Trailer RV as the #1 Dealer of Class A Motorhomes, and #1 Dealer in Class B Motorhomes for the State of Colorado. According to the Statistical Surveys, Transwest has sold more Class A & Class B motorhomes than any other Colorado RV dealer in 2014.
What Makes an Award Winning RV Dealership?
"It's an honor to have been recognized with these prestigious rankings," said Jeff Mullins, Transwest RV Sales Manager. "We pride ourselves on being one of the best dealerships in the RV industry and appreciate the opportunity to serve our customers who love the RV lifestyle. With an impeccable sales team, backed by undeniably strong partnerships with brands like Freightliner Custom Chassis Corporation (FCCC), Newmar, Winnebago, and Roadtrek, we take getting our customers on the road, and keeping them there, very seriously."
Transwest RV is closer than you think!
Transwest Truck Trailer RV's state of the art facility is just 20 miles north of Denver. Transwest carries a wide selection of top manufacturers including Emerald Coach, Itasca, Newmar, Roadtrek, American Coach, Renegade, and Fleetwood.