Hidden Gem: Lakeside Resort
Here at Transwest, we don't just sell RVs, we also enjoy using them. Every now and again we come across a hidden gem of a recreational vehicle park, that we just have to share with you. This week's hidden gem is actually a hop, skip and a jump away from our Frederick, Colorado location.
Plan to stop by Horsetooth Lake
The KOA Lakeside Resort is located just north of Fort Collins, tucked away in a beautiful campground next to a lake. If you're unfamiliar with Fort Collins, it's roughly an hour north of Denver, and is regarded as one of the newest quality spots to live in the entire U.S. Downtown Fort Collins is less than ten minutes away from the resort, with plenty of dining and shopping destinations with a quaint, 'small town' feel.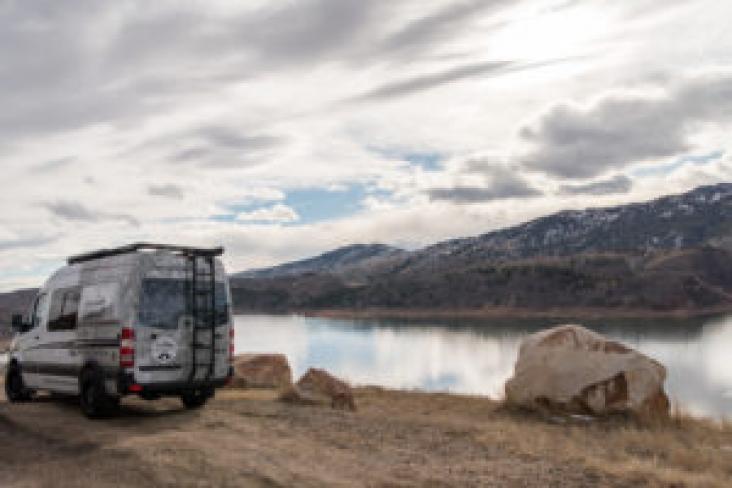 If you want to get out and explore nature, Rocky Mountain National Park and the town of Estes Park are only an hour away, and both are well worth the drive. Horsetooth reservoir is just across town and offers anything the boating enthusiast could ask for.
The real treat of Lakeside resort is the campsite itself. It's spacious and clean, with very prompt attendants who seem to be everywhere you need them to be. There are plenty of activities to fill your time in the resort: Fishing, paddle-boats, bumper boats, rental bikes, fitness room, horseshoes, basketball, an arcade, miniature golf, a swimming pool, air castle obstacle course, jumping pillow, and a large playground. Some of the activities are always free, such as swimming and fishing, and others can be paid for individually or with a day pass, which is a much better deal at $22. If you get hungry after playing, there's a general store with snacks, and a chuckwagon that not only offers whole pizzas, but they'll deliver them to your site.
Simply put, Lakeside Resort has the best of all worlds: Great home base, plus proximity to both a terrific city and natural wonders. For more information, visit their website. If you have a hidden gem of your own, share it with us on our Facebook page!
Covering your RV needs throughout Colorado
While traveling through Colorado's majestic scenery, don't forget to stop by our three locations in Frederick, Colorado Springs, and Grand Junction for Sales, Parts, and Service.